Mixtape is an artist and event management company based in Mumbai. We are currently managing some of the biggest independent artists in the country. The company specializes in music and deals in artist management, tour management, show bookings and event management. Mixtape caters to curating corporate events and programmes in clubs, colleges and festivals across the country.
Artist Management
We manage India's biggest music acts such as Monica Dogra, Indus Creed, Skyharbor, Bit of Both, Bhayanak Maut, Pangea, Whirling Kalapas, Dubioza Kolektiv, OX7GEN, Sky Rabbit, Frame/Frame, Spud In The Box, Paraphoniks & Bombay Bassment.
Bookings
We book some of the most forward thinking and cutting edge artists from the independent and commercial music industry from across the globe. We book a wide variety of genres including rock, metal, alternative, folk and electronica.
The Raghu Dixit Project, Shafqat Amanat Ali, Clinton Cerejo, Lucky Ali, Afflatus, Taal inc, Adam & The Fish Eyed Poets, Junkyard Groove, Naina Kundu, Them Clones, Rajasthan Roots, Thermal and a Quarter, Blackstratblues, Soulmate, Nikhil D'souza, Ankur and the Ghalat Family, Skinny Alley, Emergence, Bombay Bassment.
Tour Management
Our tour management division 'Mixtape Touring' specializes in complete tour management for local and international artists in India. Our vast experience with touring in India helps us organize anything a touring band could possibly require, even at the very last minute. We provide certified sound engineers, light engineers, visual artists, stage managers, technicians for live performances and production ideas to provide a complete unique experience.
Social Suicide India tour 2011
Digital Suicide India tour 2012
Skyharbor Guiding Lights India tour 2014
Success Asia tour 2014
Teddy Boy Kill India tour 2014
Rodney Branigan India tour 2015
Sapta India tour 2015
Unohu Babel EP Launch Tour 2016
Spud In The Box Lead Feet Paper Shoes Tour 2016
Event & Festival Management
We have curated and managed various events and festivals over the years. Our team being associated and worked on festivals like Oya and Inferno (Norway) brings in futuristic approach and ideas to the table. Our team handles every aspect of the event or festival, right from conceptualizing, programming to production, which includes stage production, sound, lighting, backline and logistics.
Appa Art Fest '16
India Bike Week '15, '16
SulaFest '14, '15, '16
Eden Festival '14,
Jayantika '14
Magnetic Fields Festival '13, '14, '15
The Great Indian October Fest '13
Not So Sweet Nights '13
India Music Week '11, '12
South Asian Bands Festival '09, '10, '11, '12, '13, '14
Delhi Jazz Festival '11, '12
Windsong Festival '12
Pub Rock Festival '11
MTV Making The Cut '10
Soundbound Music Conference '10
Independence Rock '08, '09, '10
Great Indian Rock '09
Roots Festival '08
Past Clients
Sony Music
Percept
Event Crafter
Artist Aloud
UTV
---
British Council
Caa Kwan
E18
Edelman
Goethe Institut
---
Harley Davidson
Hungama
Indian Premier League
Landmark
MTV
---
Norwegian Embassy
OML
Radio City
Radio One
Talenthouse
---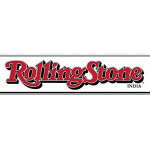 Rolling Stone-India
RSJ
Seher
Times of India
Universal music
---
vh1
Viacom18
Radio-Indigo
Blue Frog
HP
---
---
---